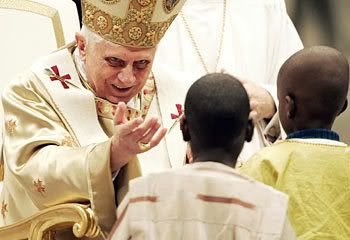 Sacred ... Pope Benedict is celebrating midnight mass at Saint Peter's Basilica in Vatican City, calling on everyone to remember the plight of abused and neglected children across the world / Reuters.
Not sure what on earth the copy editor was thinking by using
this
photo! Check out the full story
here
.
SYS